Protecting your Digital IP
how to spot scam emails and protect your domain
Important security alert:  is your renewal email genuine?
Here's how to find out.
Received an email lately saying your domain name has expired?
Been given a last chance to save your domain name before it is deleted?
Received emails stating your domain name is under threat?
These are prime examples of a malicious phishing email, an online security attack that attempts to trick you into providing sensitive and valuable information. These malicious phishing emails are on the rise and there are scammers out there preying on your fear of losing your domain name or a lack of knowledge of how hosting and operating your domain works. 
You are not alone.
We have had more clients than ever before who have received these emails from scammers recently. Even here at Red Hippo, there have been at least 10 phishing attempts on our own domain in the last week. Scammers are taking advantage of our busy schedules, prompted with the end of the financial year and school holidays nearing, in the hope that the offer of a quick "re-register" will solve all your problems.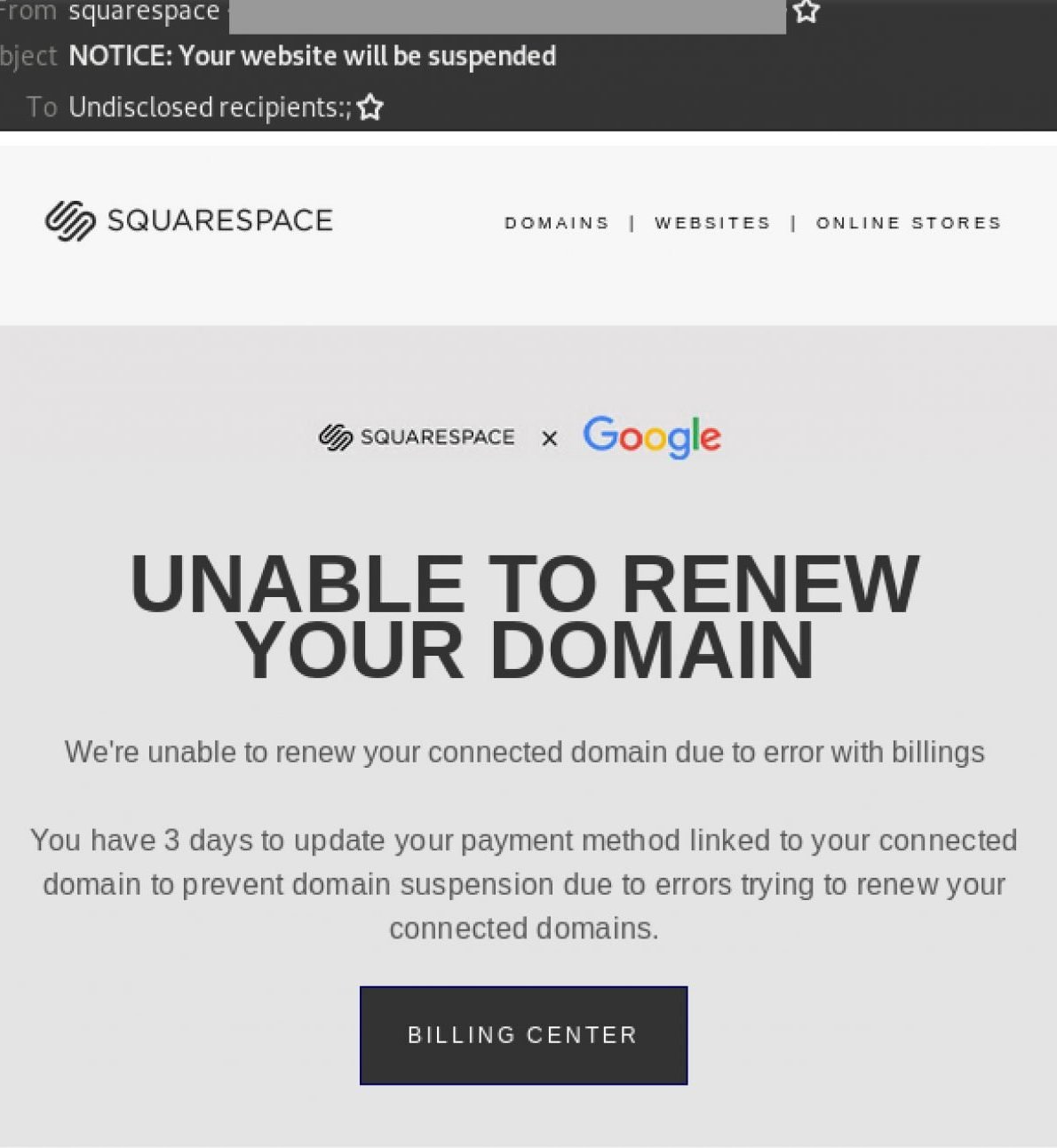 What to do:
We understand there is always a "to-do" list, even in business. Technology needs and renewals of any subscriptions can be overwhelming. While a quick click and flick option removes one thing off the to-do list, don't be tempted by this instant fix.
As you continue to operate your business, you will need to increase the awareness of scammers. If you have any doubts about what is coming into your inbox, here's what to do.
Don't panic! Take the time out to check it's valid.
Don't click on anything.
Check the authenticity of the email that is being sent to you. Hover over the "from" in the email and the email account should say the hosting site of your domain (for example Crazy Domains or Go Daddy).
Is the offer legit? Domain names usually cost around $20 to $30 a year. If the email asks you for more than that, chances are not only are you paying too much, it's not genuine.
Does your account number or invoice number appear in the email? Most domain companies, even here at Red Hippo, always put these in their correspondence and will address you by your name.
If you do need to re-register your domain name, valid companies will usually send you regular emails until it expires. This frequency increases closer to the date.
If you are unsure about the validity of the email, or where your domain registration is at, check-in with your domain hosting company or contact us at support@redhippo.com.au – we are happy to verify an email for you to make sure your online identity is kept safe.