Deliverables
WordPress Website
Responsive Design
Content Creation
Team Training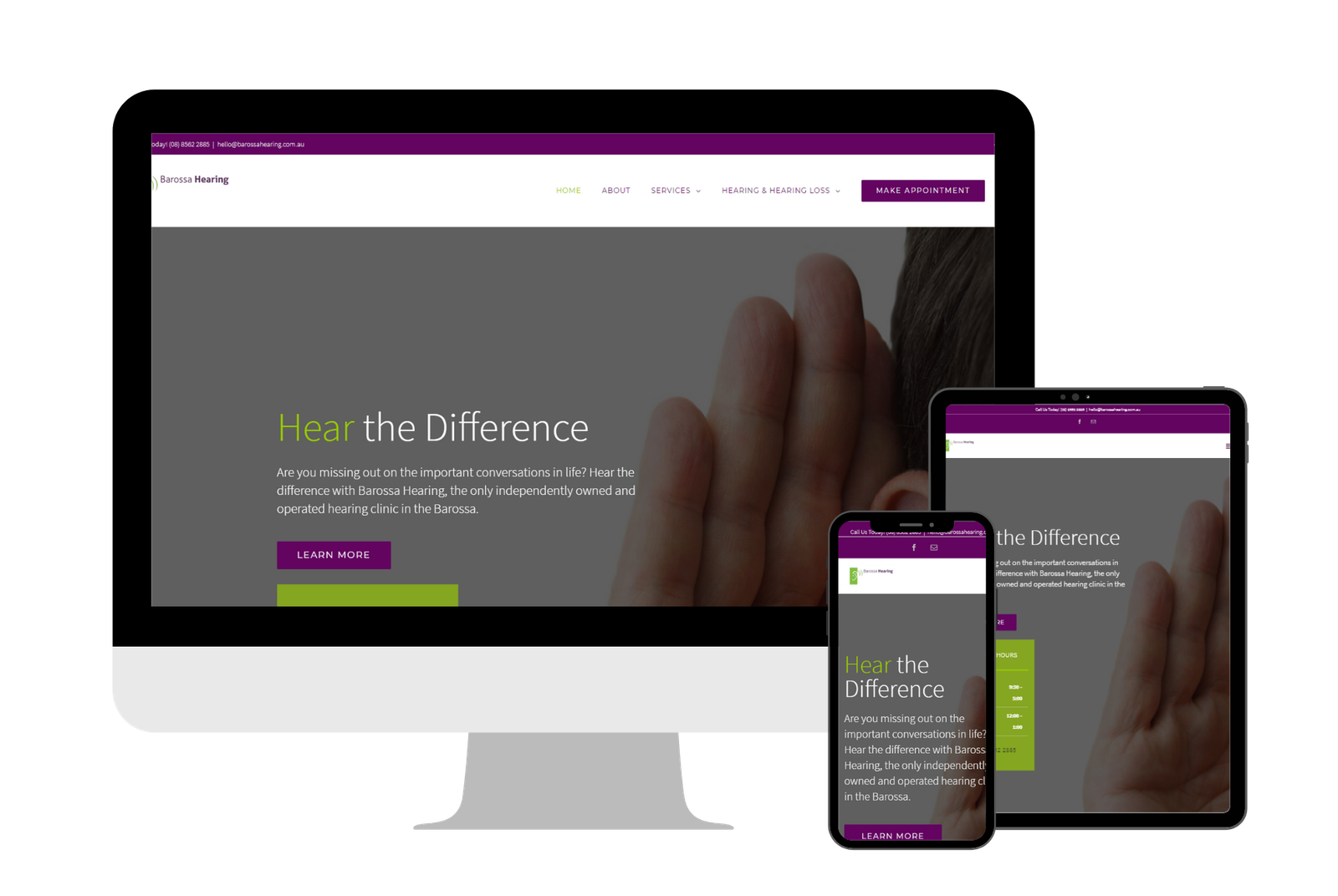 Challenge
Barossa Hearing in the Barossa Valley, South Australia, required a new website that was responsive design and fitted in with their  branding. They wanted to be able to make ongoing changes to it and update the site internally.  They did not have a website, so all content, navigation and images needed to be created by Red Hippo
Solution
A WordPress website was created as it allowed them to be supplier agnostic, and easily update and modify their website. In addition, it would work easily in most browsers and can be optimised for SEO.
The process
Looking for something like this?
Book a call
Book in a free 20min discovery call with us we can have a chat about your purpose and goals to see if we are a good fit for each other's business.
Select A Packages
From this call, or if you know what you are after, choose one of our packages that best is aligned with your business strategy
Launch project
Let's take action and get started on transforming your business and bringing your dreams to life.
Red Hippo is a Barossa marketing agency specialising in website design, digital marketing consulting, and strategy. WE can help you with social media, online advertising, email marketing, content creation, SEO & SEM.
We have a wealth of experience in designing, managing and creating digital content and we have worked on many platforms across a variety of different businesses. We also use the latest tools and programs, as well as attending regular training, to stay abreast of the latest changes in this media.
Sign up to receive news & updates.
Let´s keep this party going via email