Body 2 Star Website Design
HOW WE TACKLED THE BRIEF GIVEN TO US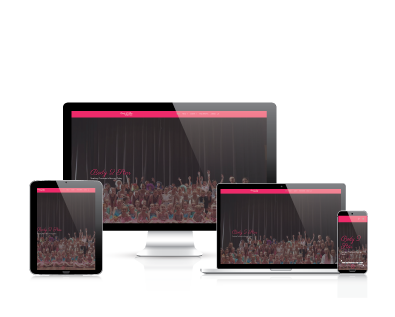 Website Design Brief
Body 2 Star needed a website that would showcase their brand to clients, and also provide information to existing families of the school. The Body 2 Star website design was modern, clean and responsive, and include a blog and social media feeds, as well as a timetable of classes.
Deliverables
There were a number of items to be delivered in this project
Content Writing & Imagery
Training & Implementation
91
Results
A WordPress website design was created as it was easy for them to use, looked good, and could integrate with a number of systems. It could easily show a timetable for parents, and include information that they needed to know for upcoming shows, term dates, and other important information. It also allowed a trial class information so that parents (whose children change their mind all the time!) can trial Body 2 Star dance classes easily.